Royal Roads' 47th convocation ceremony goes online
Topics
Share online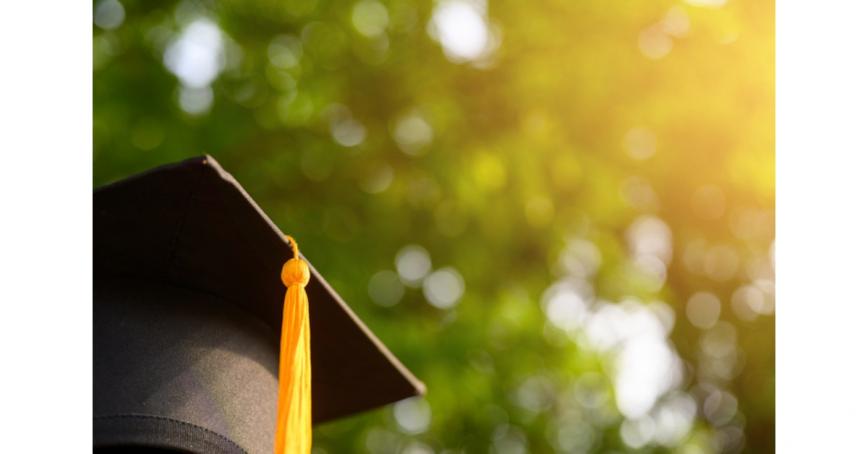 Royal Roads University will celebrate more than 1,000 spring and fall graduates at its first Virtual Convocation ceremony Nov. 6, 2020.
In accordance with public health guidelines, face-to-face celebrations are postponed until it is safe to gather.
The unique, interactive ceremony will put new grads, and their extraordinary accomplishments, front and centre. The formal celebration includes a chance to cross the virtual "stage", an alumni speaker and a prominent leader who will receive an honorary degree and speak directly to graduates
Graduates will have the opportunity to be featured with their photo, video and short message and can watch the entire procession or find their individual clip to share on social media with family and friends.
"Each one of these graduates have worked exceptionally hard for their credentials and they have met the challenges before them with great courage and resilience," says Royal Roads President Philip Steenkamp. "In this constantly changing world, this is a special opportunity to come together and celebrate."
The university's 47th convocation will confer degrees, certificates or diplomas in the Faculty of Management, the Faculty of Social and Applied Sciences and the College of Interdisciplinary Studies. The event will also feature the installation of Royal Roads' newest chancellor and chair of the Board of Governors, Nelson Chan, who assumed the role Jan. 1, 2020.