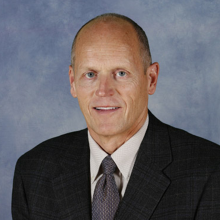 Brian Boese is an education practitioner with extensive experience as a teacher and school administrator as well as serving as the director of leadership development for a large Western Canadian public school jurisdiction. His research interests and practical expertise apply to school administrator career development and school improvement practices. Boese is also a mentor coach with beginning principals in Alberta. His first experience teaching at Royal Roads was for the MA in Educational Leadership and Management program in the summer of 2013. His personal interests include physical fitness and playing sports such as volleyball, tennis and hockey.
Experience
Boese has taught in K-9 education settings and worked as an assistant principal and principal in three jurisdictions in two provinces. He has volunteered his administration expertise in a number of formal educational organization roles and has further involvement in collaborative projects funded through Alberta Education and the Alberta Teachers' Association. Boese has previously taught at the University of Manitoba, in the Faculty of Education's Department of Educational Administration program. His EdD minor was special education.
Education
n.d.
Education Doctorate (EdD) in educational administration
University of North Dakota
n.d.
Certified professional coach
Erickson International, Vancouver
n.d.
Master's degree in Curriculum and Instruction
University of Manitoba
n.d.
Bachelor
University of Manitoba