Spring 2021 convocation program
Spring 2021 Convocation Ceremony
Congratulations, Royal Roads University Class of 2021!
Your virtual ceremony will premiere here at 2 p.m. on June 18, 2021.
Everyone can watch the ceremony right here on this page, or on YouTube and Facebook.
2021 Spring Virtual Convocation
Virtual Graduation Procession: Faculty of Management
Graduates from the School of Business and the School of Tourism and Hospitality Management are individually recognized for their achievements.
Spring 2021 - Faculty of Management
Virtual Graduation Procession: Faculty of Social and Applied Sciences and the College of Interdisciplinary Studies
Graduates from the College of Interdisciplinary Studies, School of Communication and Culture, School of Humanitarian Studies, School of Leadership Studies, School of Education and Technology and School of Environmental Studies are individually recognized for their achievements.
Spring 2021 - College of Interdisciplinary Studies & Faculty of Social & Applied Sciences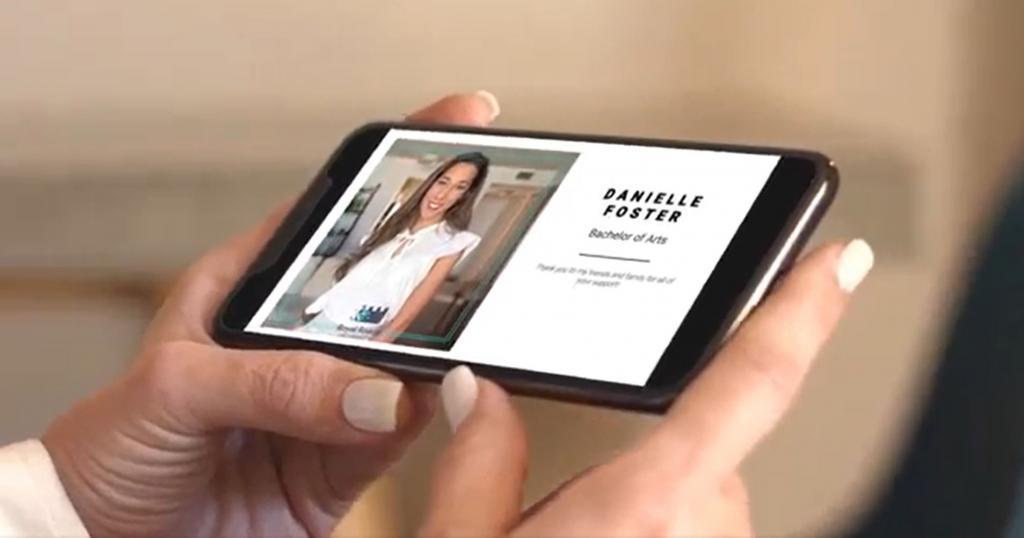 Your 

individual recognition clip
Type in your name at StageClip to find, watch and share your own individual recognition clip and both processions.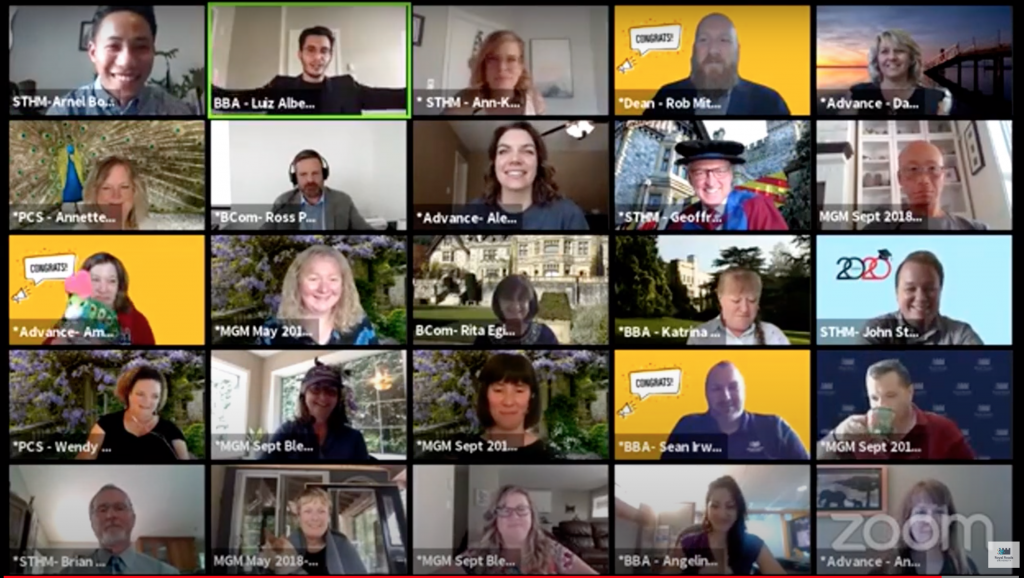 Online watch parties for graduates
We know how hard you've worked and nothing—not even this pandemic—will stop us from celebrating together.
This year's newest alumni join their fellow graduates, faculty, family and biggest champions at 2 p.m. for special parties hosted by our Alumni Relations team. watch the ceremony together and cheer each other on during the Graduate Procession.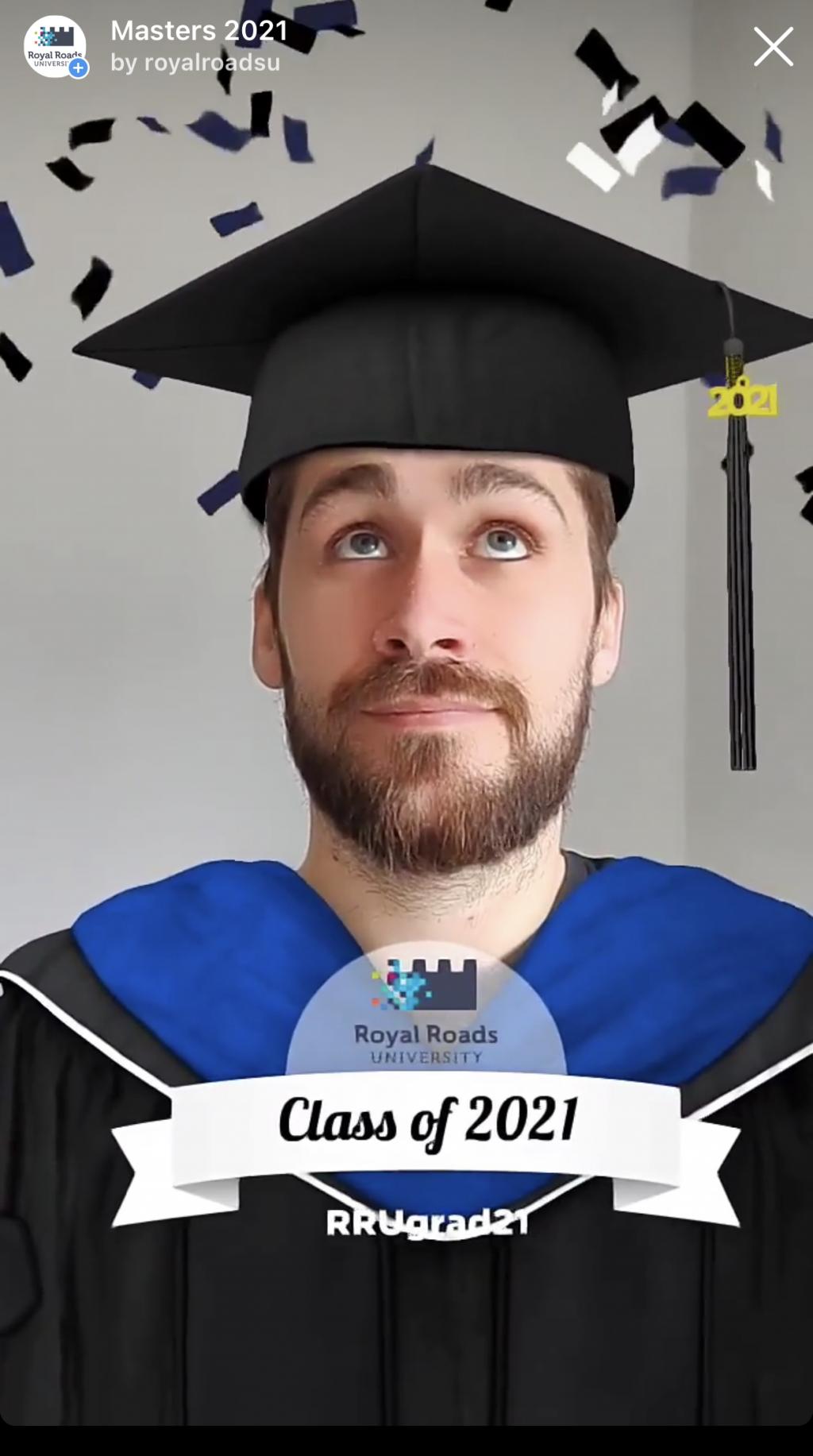 #RRUgrad21 on social media
Tag us in your photos using #RRUgrad21 on our LinkedIn, Facebook, Instagram and Twitter channels. We'd love to heart you, congratulate you, and share a few.
You can also put an RRU customized filter on your Instagram and Facebook profile photo.
Bachelors and Masters:
Doctorate:
Stay connected
If you're a new grad, you're encouraged to join Royal Roads Connect, our alumni network. Stay connected, share experiences and opportunities, learn about jobs and events, and grow your network! 
Graduate store and rentals
Find information about gown rentals, gifts and memorabilia.
Gown rental
Gowns are not required for the virtual Convocation, but you may choose to rent a gown directly from Gaspard for your own photos. 
Orders may be placed online and will be delivered directly to your home. All rental and shipping costs are at your own expense
Find more RRU gown rental information.
Diploma frames
Graduate rings
Rings can be purchased directly through Jostens.
Royal Roads alumni merchandise
You can order merchandise through the RRU Alumni Store. You must register for an account before you can add anything to your cart. 
Watch past convocation ceremonies
Watch recordings of past RRU convocation ceremonies.
Watch past RRU Convocation ceremonies